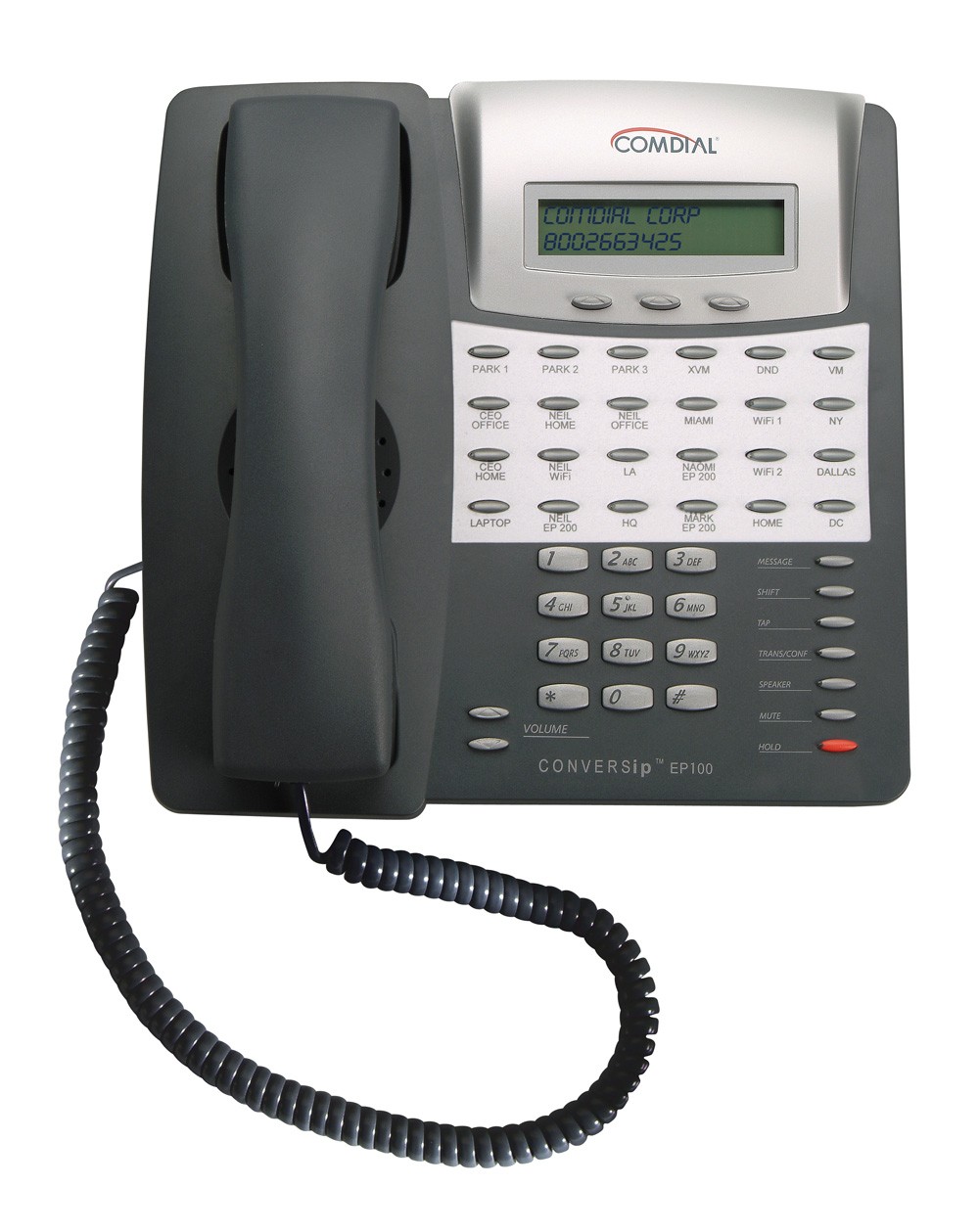 EP-100 Phone
Key Benefits
Digital Business Communications
Enhanced messaging
Digital endpoint choices
ISDN networking
VoIP telephony
Interchanged unified messaging
Digital and IP endpoints (iPrimo)
Multi-site support up to 4,800 endpoints, 3,600 lines and 10,000 mailboxes
Single blade chassis upgrade to MP5000
SIP, digital and softphone endpoints
Presence management
Video Conferencing

Driving Real Business Value for Small and Midsize Enterprise.
Regardless of your business size and structure – standalone business, multi-site branch office, franchise operation, or a department within a large enterprise – building the right communications network is critical to driving the competitive advantage your business needs now and into the future.
The FX II is a powerful, unified voice solution that is the cornerstone of your communications network…enhancing your business...transforming the way you communicate…and, connecting your world. Designed exclusively to meet the communication needs of small and midsize businesses, the FX II empowers your communications network with the flexibility your growing business needs and the reliability people communicating with your business demand.
Power. In addition to standard capabilities, such as paging, conferencing, and DID support, the FX II also includes a built-in, multi-port conference bridge (Meet Me Conference) that can facilitate the flow of information to geographically dispersed participants. This easy-to-use and cost-effective business tool is ideal for training sessions, remote meetings, client presentations, and more.
Performance. The FX II leverages the foundations of traditional, digital telephony solutions, while taking advantage of the latest in converged network technology. With a wide variety of connectivity options, including analog and digital PSTN, T1, and PRI, the FX II will continue to meet the evolving needs of your business. When your business expands to include branch offices, teleworkers, and road warriors, the FX II is ready to respond, utilizing state-of-the-art telephony. With a simple upgrade, users will transparently cross your global communications network allowing your business to realize the efficiencies of universal functions, end-user familiarity, connectivity cost savings, and much more.
Visit Comdial for additional information on the Comdial FX II
---